Book Now

Lombok's Most Charming Wedding Venue
The Lombok Lodge welcomes you to its hidden haven of 9 exclusive Lodge Suites, just a quick 10 minutes boat trip from the Gili Islands. A new level of Destination Wedding Luxury has finally arrived in Lombok. A level of luxury you will adore.
Lombok Weddingmoon
Just the two of you.
Just the two of you. A combined intimate Wedding & romantic Honeymoon from USD 768++, price per couple per night.
Wedding Package
Resort Exclusivity
An exclusive destination wedding, overlooking the turquoise ocean, together with friends and family, at Lombok's Leading Luxury Hotel.
From USD 19 790++, price per 4 nights (20 Pax). Additional non-resident wedding guests are welcome with additional charges.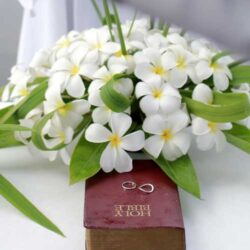 Vow Renewal
Wedding Blessings
Begin a new Chapter of your lives together in beautiful Lombok and renew vows with your forever sweetheart. – Say 'I Do' again. From USD 768++, price per couple per night.
Perfect Proposal
Engagement Package
No wedding without a Perfect Proposal. Ask 'Will You Marry Me' in an unforgettable setting of Romance and Luxury. From USD 495++, price per couple per night.