Book Now

Lombok's Most Charming Wedding Venue
The Lombok Lodge welcomes you to its hidden haven of 9 exclusive Lodge Suites, just a quick 10 minutes boat trip from the Gili Islands. A new level of Destination Wedding Luxury has finally arrived in Lombok. A level of luxury you will adore.
Lombok Weddingmoon
Just the two of you.
Just the two of you. A combined intimate Wedding & romantic Honeymoon Package. From USD 1 978++ – equal to USD 2 393 net (excl. accommodation)
Wedding Package
Resort Exclusivity
An exclusive destination wedding, overlooking the turquoise ocean, together with friends and family, at Lombok's Leading Luxury Hotel.
From USD 20 710++, price per 4 nights (20 Pax). Additional non-resident wedding guests are welcome with additional charges.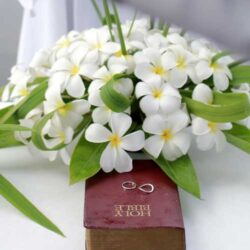 Vow Renewal
Wedding Blessings
Begin a new Chapter of your lives together in beautiful Lombok and renew vows with your forever sweetheart. – Say 'I Do' again. From USD 1 810++, price per couple (excl. accommodation)
Perfect Proposal
Engagement Package
No wedding without a Perfect Proposal. Ask 'Will You Marry Me' in an unforgettable setting of Romance and Luxury. From USD 755++, price per couple (excl. accommodation)